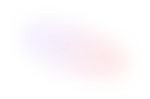 Pricing calculator
Configure and estimate the costs for GitHub products.
Maximize developer agility and productivity. Developers can enjoy a fully-feature environment to build and innovate from idea to production. Work more collaboratively and efficiently anytime, anywhere, with secure open-source code repos and integrated code-to-cloud workflows.
With CI/CD, Dependabot, and the world's largest developer community, GitHub gives your team everything they need to ship better software faster.
Project requirements
Codespaces can scale to the complexity of your project requirements. Select the machine size that best suits your work:
Weekly developer usage
With Codespaces, you only pay for active usage; you are not billed for suspended instances.
Storage usage
Your Codespace is stored when not in active use, making it easy to resume work on reconnecting. Storage costs are $0.07/GiB/mo.
Cost per month $0.00
Cost per developer per month
$0.00
Select the runner type application
Select the operating system where you would like to run your jobs
GitHub-managed runners are based on Ubuntu Linux, Microsoft Windows, and macOS, and each job in a workflow runs in a fresh virtual environment.
Not available for private repos in legacy per-repository plans, and free for public repositories. Additional storage $0.25 per GB, additional data transfer out outside of Actions $0.50 per GB.
In the future, Git LFS will switch to metered billing. It comes with a generous free tier which varies by plan type. Additional storage $0.07 per GiB, additional data transfer out $0.0875 per GiB.
Plan type
Enterprise and Teams plans come with more free storage and bandwidth. Select which plan you'll be using:
Cost per month 0.00
Included bandwidth and storage
(choose a plan above)
Customers pay for unique committers (contributors) that work on repositories for which GitHub Advanced Security is enabled. Every committer who has contributed to a repository in the last 90 days counts towards the total committer count. Please specify how many committers you expect to be working on your repositories:
Cost per month $0.00
License cost (based on number of committers)
$0.00
Total estimated cost
$0.00
/mo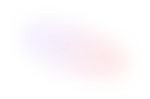 Frequently asked questions
Are these costs final?

Prices provided by the Pricing Calculator are estimates (provided in $USD) for paid services and excludes any free entitlements. The price estimates are for discussion purposes only and are not intended as binding price quotes. Actual prices for GitHub services may vary depending upon the date of purchase, currency of payment, and type of agreement you enter with GitHub.
Does the pricing calculator include entitlements?

These cost calculations are only estimates and do not include any entitlements (free goods or services).
Is the cost for Codespaces project-based?

Yes, the pricing calculator will help you get cost estimates to create, run, and store codespaces for a specific project within your GitHub organization. To get the final cost estimate for Codespaces across multiple projects, you can estimate the individual cost for each project using the calculator and add those up.
How do I figure out my average project size?

A codespace stores the entirety of your container, including anything in your Docker image or the base Docker image you may point to (FROM statement in Dockerfile)—up to 32GB of space. Project size includes any files relating to your codespace, like the size of the cloned repository, configuration files/scripts/packages installed using the postCreateCommand, extensions, and more.
What if I don't use all my storage?

You'll only be charged for the space your codespace uses, not the max size. For example, if your Docker image, repository source, and dependencies add up to 10GB and you're using a plan with 32GB of storage, you'll only be charged for 10GB. If you create a codespace and stop using it, you can delete it and use the storage for something else.
What's the storage cost if I create a codespace with the default image?
Why is the cost for Packages lower with Actions?

GitHub Packages' bandwidth is provided as a part of Actions workflows. Using Actions and Packages together will save some costs associated with bandwidth usage. But it's still possible to incur a bandwidth charge for Packages usage outside of Actions workflows.
Is Packages bandwidth free if I use Actions?

Yes, Packages bandwidth used for Actions workflows is free.
How can I view or manage my billing and minutes once I've signed up?

You can view and manage your billing and spending costs in GitHub billing settings.